Home
|
Bios
|
Calendar
|
Programs
|
Recordings
|
Photo Gallery
| |
Lanesboro Barn Dance
BLUFF COUNTRY GATHERING

The dates for the 2023 Gathering are May 18-21. Please mark your calendars!

---
2022 Staff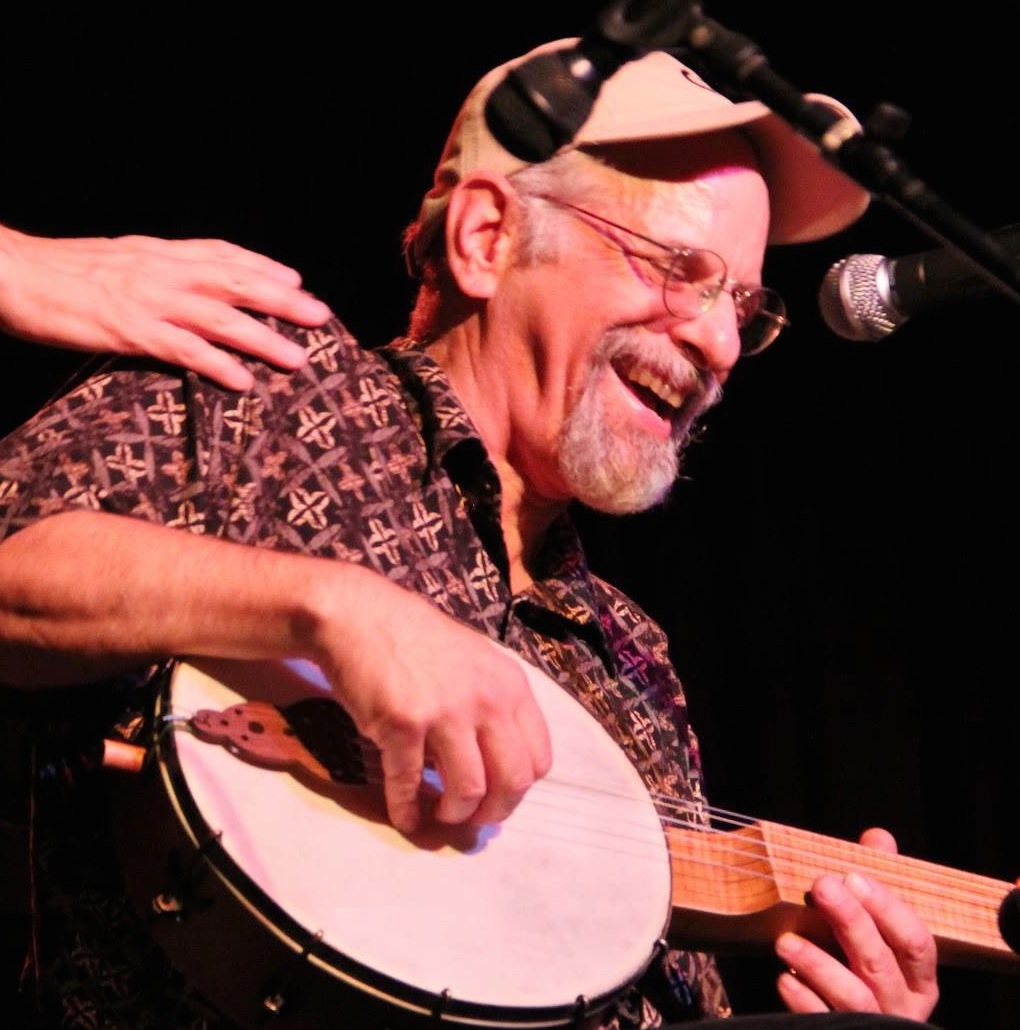 Dan Gellert was on the staff of the first Bluff Country Gathering and in 2022 makes his fourth appearance here. A master of fiddle, banjo and guitar, Dan now makes his home in Aiken, SC. He says of himself: "I've been playing various stringed instruments and singing old songs for nearly 60 years, and still haven't figured out how to make that into a job, so am still happily an amateur. "Cultural appropriation" has become something to be avoided these days, but I found out long ago that there were lots better musical ideas out there to be stolen than those I could come up with myself. I could say I'm atoning by trying to pass them along, but that's far too much fun to be any sort of penance."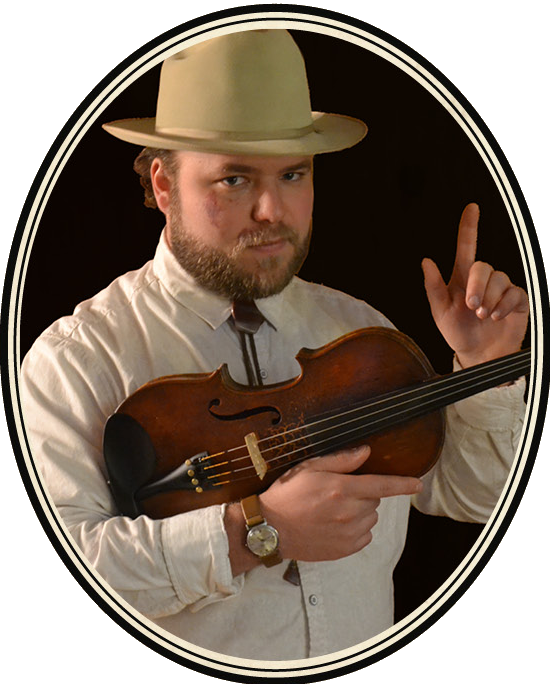 Henry Barnes says his approach to traditional music is to teach the same practice techniques he regularly uses for himself, techniques that can be used for more than fancy fiddling. His biggest recorded influences are Doc Roberts, Mike Humphreys, John Johnson, and J.P. Fraley, along with his lived experiences with Bobby Taylor, John Morris, Dan Gellert, and Roger Cooper. Henry has won the Ed Haley Memorial Award multiple times as well as 1st place in fiddle and band at the Appalachian String Band Festival at Clifftop, WV and 1st place at the WV state folk festival in Glenville, WV. He lives in Washington Courthouse, OH.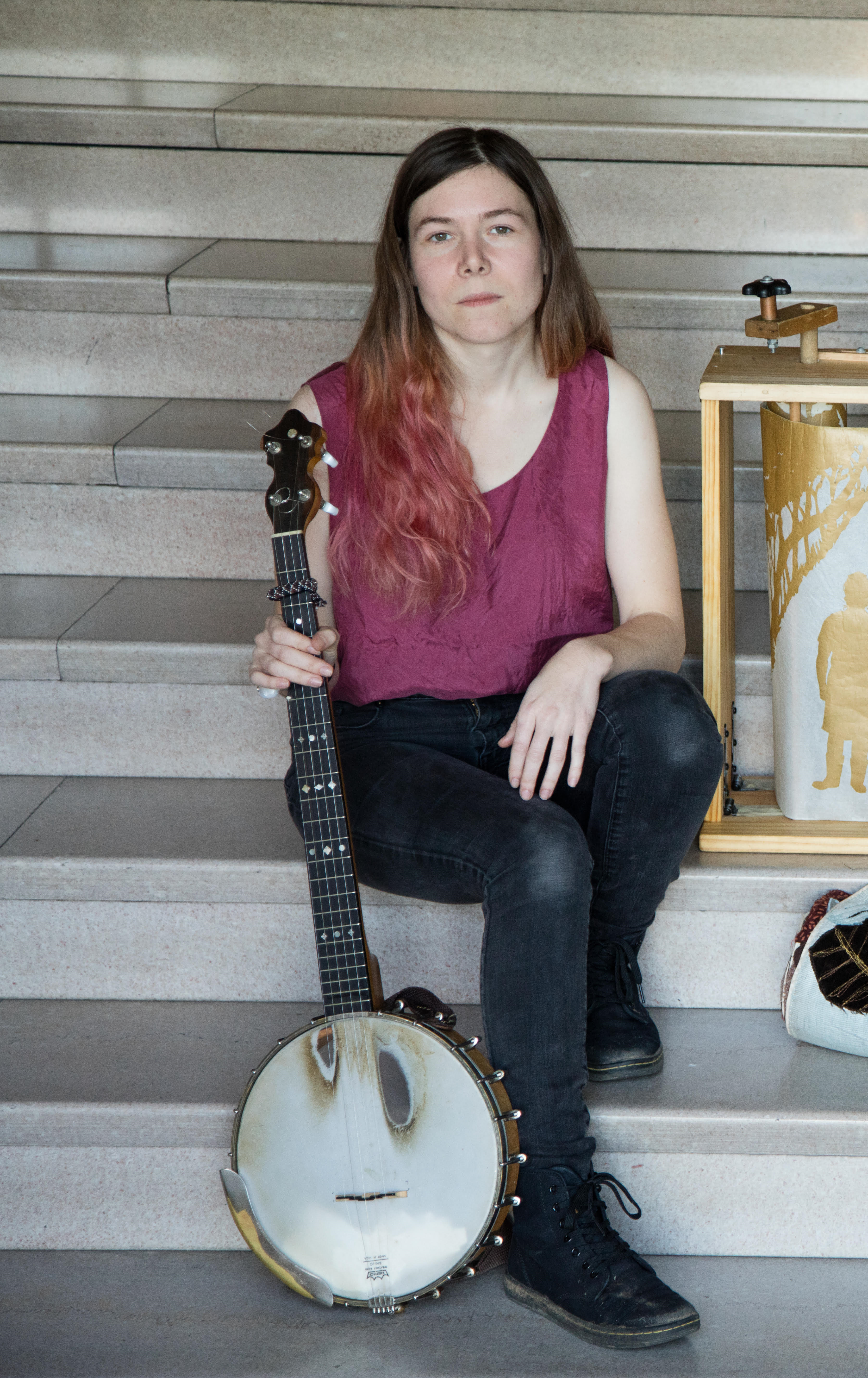 Elizabeth LaPrelle has been performing and studying Appalachian ballads and old-time songs since she was eleven. Raised in Rural Retreat, Virginia, Elizabeth attended old time fiddlers' conventions and sang harmonies with her family, who encouraged her to sing their own favorite American folk music. As a teen Elizabeth learned the 'mountain' style of singing from mentors Ginny Hawker and Sheila Kay Adams, which led her to explore archives and field recordings for ancient and little-known songs. She received her undergraduate degree from the College of William and Mary with a major in Southern Appalachian Traditional Performance. Elizabeth has been touring and recording traditional American music since 2005, first with her family band and later in the duo "Anna & Elizabeth". She now tours the US and abroad, both performing and teaching. http://elizabethlaprelle.com
We are very pleased to have these three old time players from St. Louis, MO.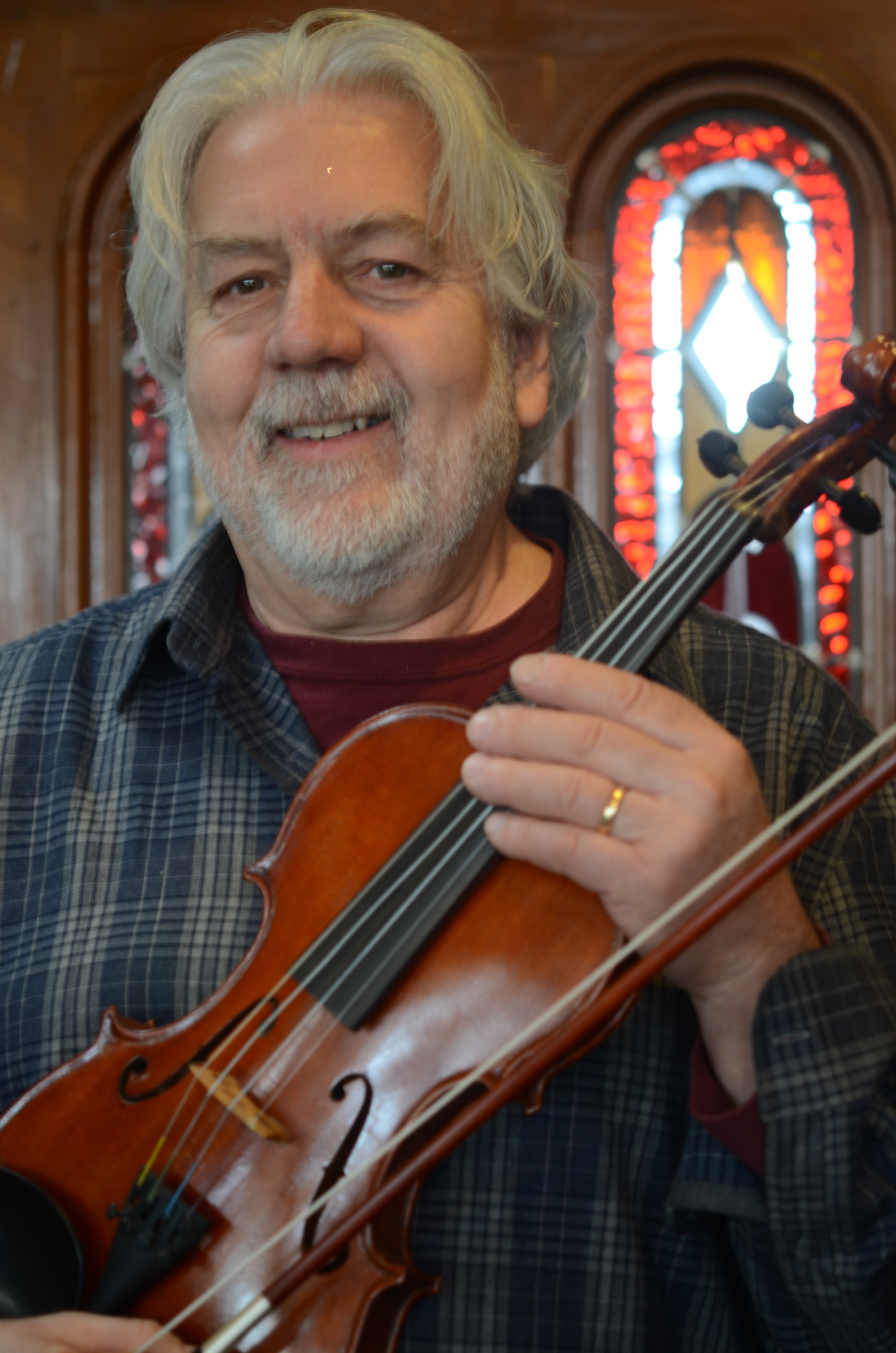 Geoff Seitz has been playing music since age eight and fiddle for over 45 years. Throughout his years of fiddling Geoff sought out traditional master fiddlers and learned tunes in the old time style. Although he has spent many hours with the Missouri Valley and Ozark fiddlers, Seitz also learned from Appalachian and western fiddle players. And he has never been above learning and sharing tunes from fiddlers of his generation and younger. Geoff's style of fiddling could be described as danceable, regularly playing for dances and concerts, and has won numerous awards including the fiddle contest at Clifftop, WV. Geoff is also a violin maker and repairman. http://www.seitzviolins.com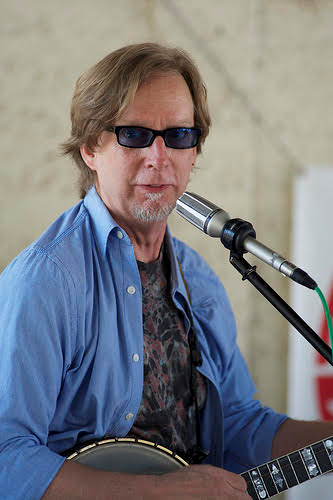 Dave Landreth has been teaching banjo for over well over 35 years with 20 years of that being in the St Louis area. Well-known for his strong, rhythmic and exciting clawhammer style, Dave has played such bands as the Allen Street String, New Bad Habits, The Combine and, most recently, Dugout Canoe. He has taught at dance camps across the country and has also taught workshops at the Montana Fiddle Camp, Augusta Heritage Arts Festival in West Virginia, and the Minnesota Bluegrass and Old Time Music Festival (MBOTMA). http://banjoboysbrain.com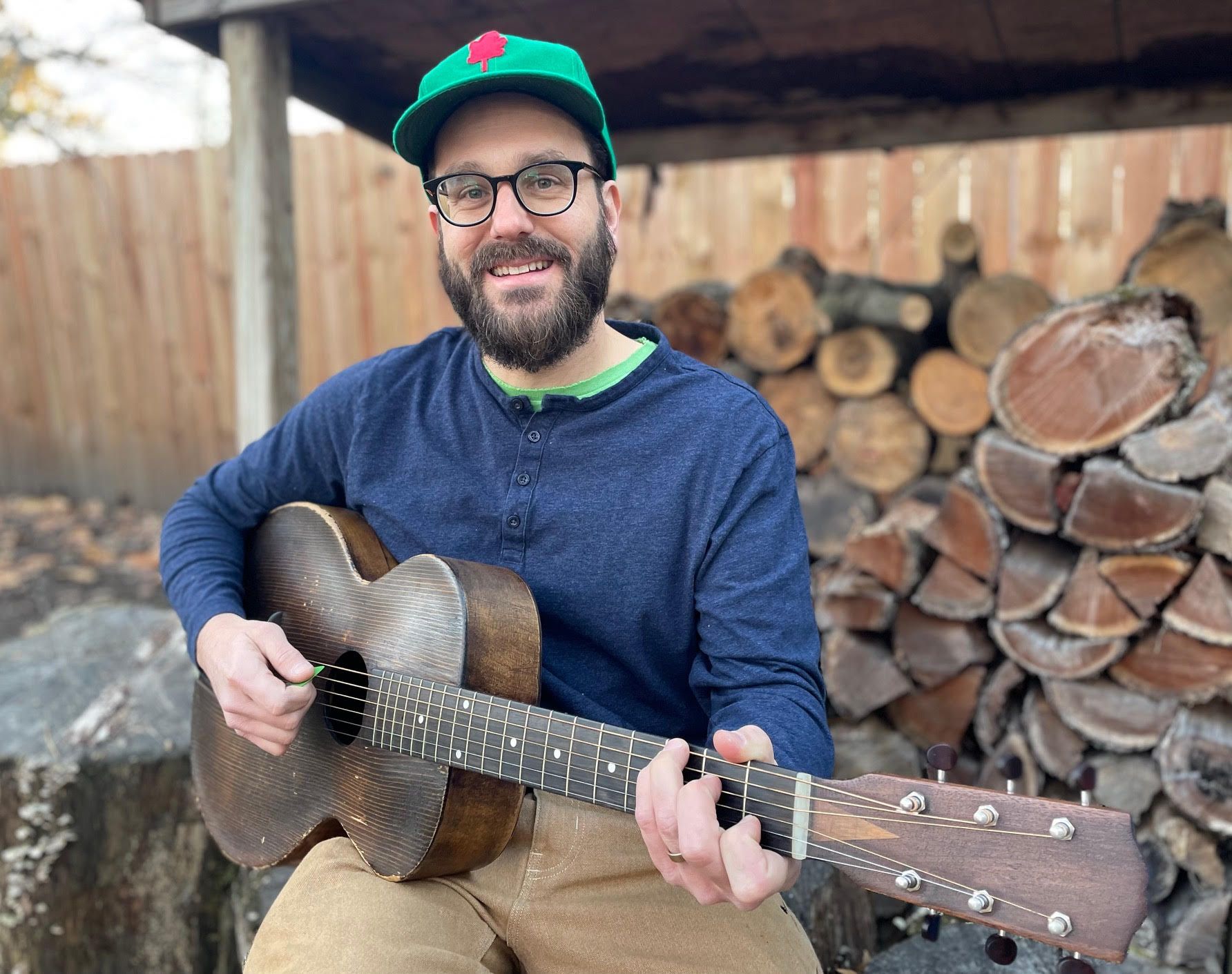 Andy Gribble's driving rhythm guitar has seconded the top old time fiddlers in countless square dances and on concert stages all across the United States. His favorite place to be is knee-deep in a session surrounded by friends old and new. He has shared the stage and recorded with Garry Harrison and the New Mules, Vesta Johnson and Steve Hall, the New Bad Habits, Dugout Canoe and the Buckhannon Brothers.
Liz Amos is a native of the Chicago area, currently living in Pennsylvania. Following fiddler Bob Holt and the Ava Dancers home to the Missouri Ozarks from the Bethel Youth Fiddle Camp many years ago, Liz spent five years fiddling and dancing twenty-seven hours a day (according to some). Guided by Bob Holt's principle that "you've gotta give the dancers a place to put their foot down," her fiddling is driven by the enjoyment of building a connection with her dancers over the course of an evening. She has since taught at that same Bethel camp and in 2011 at the Bluff Country Gathering. She is the leading exponent of Bob Holt's exciting fiddle style.
At the center of the Northwest old time music and dance community for decades, WB Reid & Bonnie Zahnow of Seattle have played for concerts, festivals, and dances as a duo and in collaborations with musicians of all ages. Both are accomplished fiddlers and guitarists, and WB (aka Bruce) also plays both five- and six-string banjos. Their repertoire is centered in ol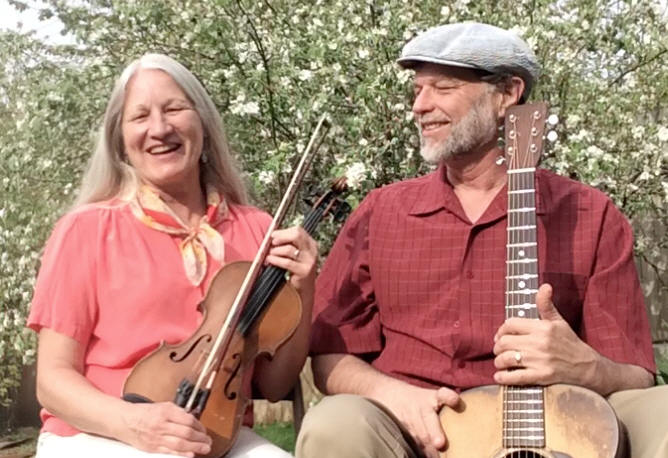 d time songs, classic and quirky tunes, and rags, with side trips to music from Tin Pan Alley and The Mississippi Sheiks. They also study and perform duet fiddling from the Tohono O'odham people of Arizona and the Purépecha people of Michoacán. Together they toured Alabama with Lee Stripling and recently toured Europe with Craig Judelman. WB was the Tallboys' fiddler for four years, and plays regularly with Eric & Suzy Thompson in The Todalo Shakers jugband. Each summer they teach at Lark Camp in Mendocino, and serve as staff musicians at the Festival of American Fiddle Tunes, where they first met. http://www.wbandbonnie.com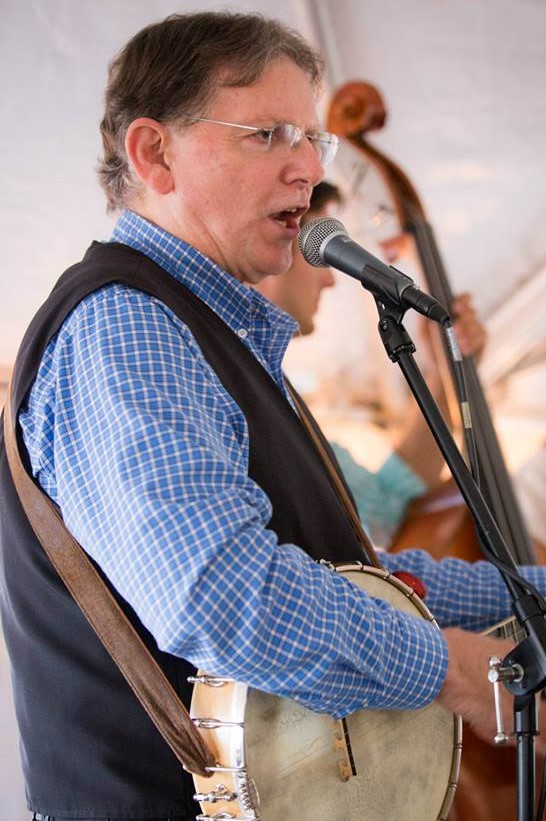 With a music and dance career dating back five decades, Brian DeMarcus began attending fiddler conventions in 1967 and has been hooked on the music, dance, and culture of the Southern Appalachian Mountains ever since. Starting in 1971, he spent 12 years touring professionally with a music and dance group from North Carolina called the Green Grass Cloggers, taking the rich traditional sounds of old-time string band music, dance calling, and Southern Appalachian clogging out of the mountain regions and into venues around the world. He has lectured and led workshops across the country on Southern Appalachian music, dance, and culture, and continues to be involved in the culture through music and dance calling. He plays in an Old-Time band, a Cajun band, and a zydeco band in Alaska, where he lives. He has been a banjo, band, and flatfooting judge at the Appalachian Stringband Festival (also known as Clifftop) in West Virginia many times and was the featured caller in 2017 at the Dare To Be Square West Festival in Portland, and at the Festival of American Fiddle Tunes in Port Townsend in 2019.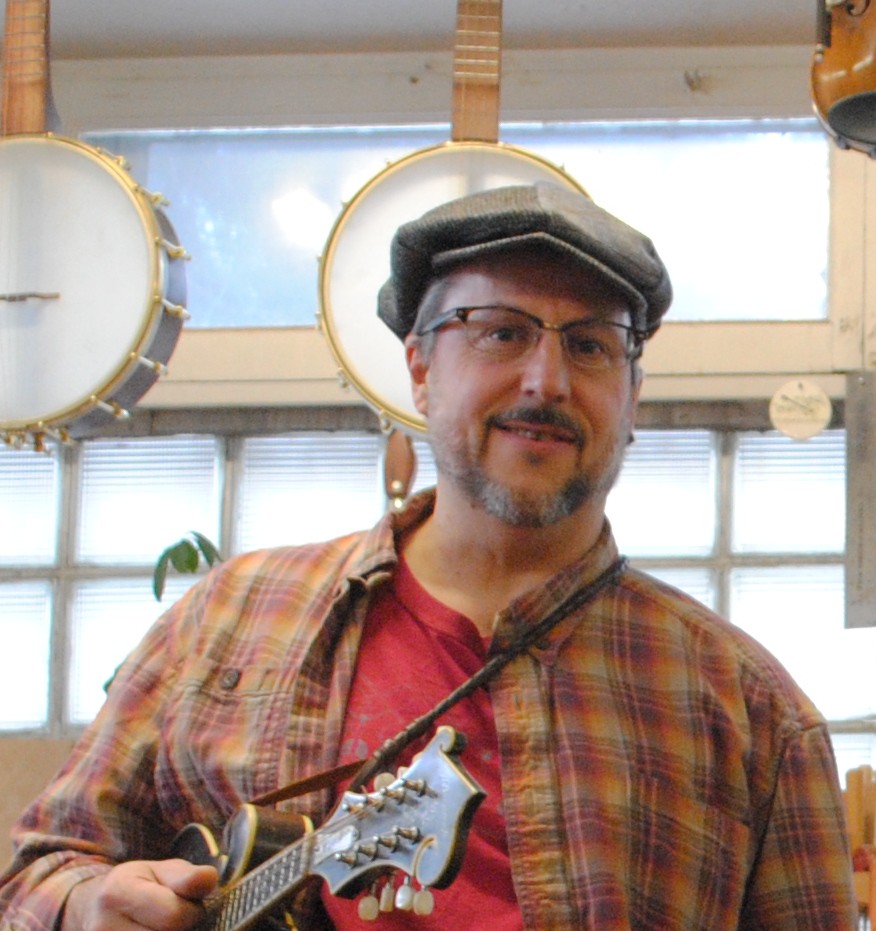 Fred Keller is a mandolin player and historian with a passion for Minnesota history and local stories. He's also a professional musician with over twenty years of experience, steeped in the traditions of Irish, early American, blues, Tin Pan Alley and ragtime music. He has played all over the Upper Midwest and Saskatchewan, currently performs with The Skally Line and calls Sandstone, MN home.
About the Bluff Country Gathering
The Bluff Country Gathering is a four-day event presenting traditional American music, dance and singing styles. Workshops, conducted by a staff of nationally acclaimed musicians, singers, dancers and folklorists, are designed to pass along the traditions of old-time music to participants at all levels of experience. If you want to take workshops, you must register for the whole weekend. Cost is $225 and includes workshops, concert and dance. The registration form is at the bottom of this page.
PUBLIC EVENTS: A concert on Friday night features all the staff musicians. The Barn Dance on Saturday night includes live music by staff musicians and caller. No experience or partner required for this dance.
CONCERT: Friday May19 at 8:00 PM at the Lanesboro Community Center. Tickets available at the door only. $15.00
BARN DANCE: Saturday, May 20 at 8:00 PM at the Lanesboro Community Center. Tickets available at the door only. $10.00
REGISTRATION: $225 for all events. If you plan to take workshops, full registration is required. No refunds after May 1. Registration accepted beginning January 9, 2023.
---
Registration Form
(
Printable PDF
)
Please fill out the entire registration form. Registrations not accepted until January 6.
Name: __________________________________________________________________________________
Address: ________________________________________________________________________________
Phone: __________________________________________________________________________________
Email: __________________________________________________________________________________
Name/address on the roster? Yes _____ No _____ (The roster will be available to all students.)
Any student age 16 or under must be accompanied by a fully registered parent or guardian.
Meals: Please select only one Veggie___ Meat___
If you have food allergies or special needs, you must notify us before May 1st.
Interested in volunteering? Most of our registered students help out doing small jobs at the weekend, like setting up tables and chairs for meals and concerts, helping in the kitchen, sitting at the sales table during the public concert or dance, to name a few. Even the smallest help is greatly appreciated. If you check yes, someone will contact you about matching you to an agreeable task.
Yes, I'd like to help. _____ No, not this time. _____
Make checks payable to Bluff Country Gathering and mail to 18287 Gap Drive, Spring Grove, MN 55974.
Or pay online and be sure to submit your registration information.

---
Housing is not provided by the Gathering. Lanesboro has many B&Bs, boarding houses, motels and campgrounds in town and nearby. For a listing of these go to www.lanesboro.com or call the tourist office at 800-944-2670.
Thursday Night Potluck dinner starting at 6 pm. Bring a dish to share. Plates/cups/napkins/silverware will be provided. The kitchen is available only to the caterers and will not be available for cooking/ cleaning up/storing leftovers.
Friday and Saturday Lunch will be at 12:00 PM in the Sons of Norway Hall.
Sunday Potluck will be at 9:30 AM in the Sons of Norway Hall.
What else to bring? Recording devices are suggested, since most of the workshops will be taught aurally.
E-mail: bluffcountrygathering@gmail.com
Bluff Country Gathering
18287 Gap Dr.
Spring Grove, MN 55974
2022 WORKSHOP SCHEDULE
FRIDAY

9:00-10:15

10:30-11:45

1:45-2:45

3:00-400

4:15-5:00

Sons of Norway Hall

Ohio River Fiddle Style
Henry Barnes INT-ADV

Fiddle: MO Valley, Ozarks & Beyond
Geoff Seitz with Andy Gribble
INT-ADV

Stripling Bros. Fiddle Tunes
WB & Bonnie
INT-ADV

Appalachian Ballads
Elizabeth LaPrelle
OPEN

Banjo Showcase

Dave, Elizabeth, Dan, Brian, WB

Community Ctr. Council Chambers

Banjo
Dave Landreth

Banjo: Back to the Basics
Dan Gellert

Shuffle Bowing
Henry Barnes

Bob Holt Cross-A Tunes
Liz Amos

Roger Cooper's Fiddle Tips
Henry Barnes

Community Ctr. Kitchen Area

Fiddle
Bonnie Zahnow
BEG

Mandolin: Different Old Time Sounds
Fred Keller
BEG-INT

More Banjo Dave Landreth

Mandolin: Rhythmic Lead
Fred Keller
OPEN

Guitar: Missouri Rules
Andy Gribble w/Liz

Community Ctr. Gym

Basic Old Time Guitar
Andy Gribble

Square Dance Styles From North America
Brian DeMarcus

Accompaniment in General
All Instruments
Dan Gellert

Singing Calls Brian DeMarcus

SOUND CHECKS
SATURDAY

9:00-10:15

10:30-11:45

1:45-2:45

3:00-4:00

4:15-5:00

Sons of Norway Hall

Mississippi Sheiks: Guitar & Fiddle
WB & Bonnie

Appalachian Unaccompanied Singing Style
Elizabeth

Fiddle: Think Old Time
Dan Gellert
OPEN

Old Time String Band Songs
WB & Bonnie

Fiddle Showcase
Henry, Liz, Dan, Geoff, WB, Bonnie

Community Ctr. Council Chambers

Square Dance Tunes: Bringing the Rhythm
Liz Amos

MO Fiddle Tunes: Fiddle & Guitar
Geoff Seitz & Andy Gribble

Playing Round Dances with Rhythm
Liz Amos

Still More Banjo
Dave Landreth

Kid Songs, Singalongs & Lullabies
Elizabeth & Sandy LaPrelle

Community Ctr. Kitchen Area

Banjo Basics
Elizabeth LaPrelle
BEG-INT

Straight Ahead Clawhammer Banjo
Dan Gellert

Jam with Dave, Andy, Henry
OPEN

Technical Issues of Bowing
Geoff Seitz

Community Ctr. Gym

Mandolin: Creative Backup
Fred Keller

Old Time Guitar
Bonnie Zahnow
BEG

Working with Bands (for callers)
Brian DeMarcus

Missouri Style Square Dance
Liz Amos
BEG- Very little experience with your instrument, need basic skills.
INT- Have basic skills, be able to tune your instrument, play scales or chords, play a few tunes.
ADV- Very at ease with your instrument and want to learn tunes quickly, focus on technique.
OPEN- These workshops may be repertoire, concerts, or other types that require no skill level.
NOTE There will be one-hour medium-paced jams led by staff, both Friday and Saturday nights after the public events. They will be held in the Kitchen Area of the Community Center.
BEG- Very little experience with your instrument, need basic skills.
INT- Have basic skills, be able to tune your instrument, play scales or chords, play a few tunes.
ADV- Very at ease with your instrument and want to learn tunes quickly, focus on technique.
OPEN- These workshops may be repertoire, concerts, or other types that require no skill level.
NOTE There will be one-hour medium-paced jams led by staff, both Friday and Saturday nights after the public events. They will be held in the Kitchen Area of the Community Center.
The Bluff Country Gathering is a 501(c) non-profit organization. Any donations are tax deductible.